The world's best surf spots should watch out – there is a new challenger in town.
Powerful northerly winds gusting at nearly 70mph brought high waves rolling into Bridlington during Storm Arwen.
The scenes off South Pier could have resembled legendary locations such as the Pipeline at Hawaii, Supertubes at Jeffrey's Bay in South Africa and Teahupo'o at Tahiti – if you half-closed your eyes and forgot about the near-freezing temperatures.
The locals who carved up the waves included Tom Cliffe, internal auditor at Bridlington-based Hudson Contract and experienced surfer.
Tom said:
It's a fickle wave, only works when we get 6m of northerly swell out at sea, so how could we not get in? We usually surf in and around Scarborough and the north facing bays.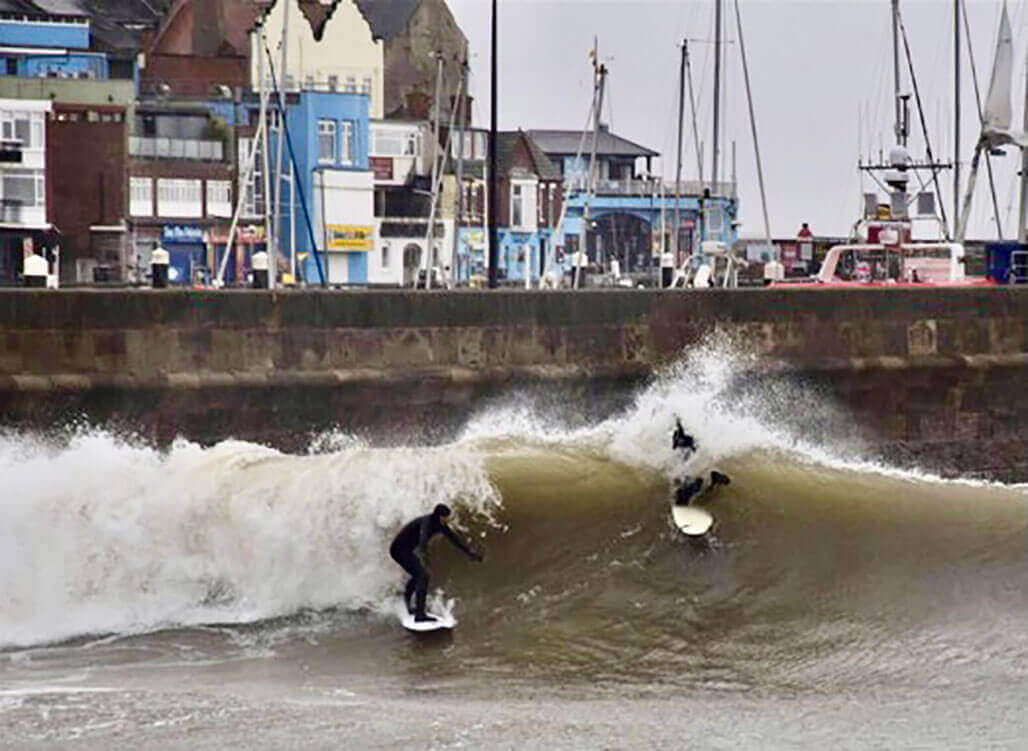 Photo: Echo Media Group
Surf historians believe the sport was introduced to Britain when two Hawaiian princes and their English guardian went surfing in Bridlington in 1890.