Founder and Chairman Dave Jackson set up our sponsorship scheme in response to the lack of options for teenagers.
Nearly one in four young people who completed an innovative scheme to create training opportunities in the seaside towns of Bridlington and Scarborough are now working as self-employed tradespeople.
Hudson Contract pays a wage contribution of £50 per person per week for the first year of their training with local employers and has sponsored 150 apprentices since launch.
Hudson researched the outcomes of those who joined the scheme and found:
41 (28 per cent) are still in training and their three-year apprenticeship
39 (26 per cent) completed their apprenticeship and are still in construction
36 (24 per cent) are assumed to have left construction or the region
34 (22 per cent) no longer attend college with training incomplete.
Of the completions, 35 per cent are employed by the firms which took them on as apprentices and 23 per cent are self-employed, including three who have set up their own businesses.  Some 79 per cent remain in the area where they completed their apprenticeships, providing a boost for local skills.
Dave Jackson said: "We are proud of these young people for starting apprenticeships and staying the course to complete their training qualifications, setting themselves up for success as employed or self-employed tradespeople.
"It is inevitable some would fall by the wayside but overall we are encouraged by these results and are making plans to expand our scheme so more young people can learn the skills they need to get well-paid work in an important industry."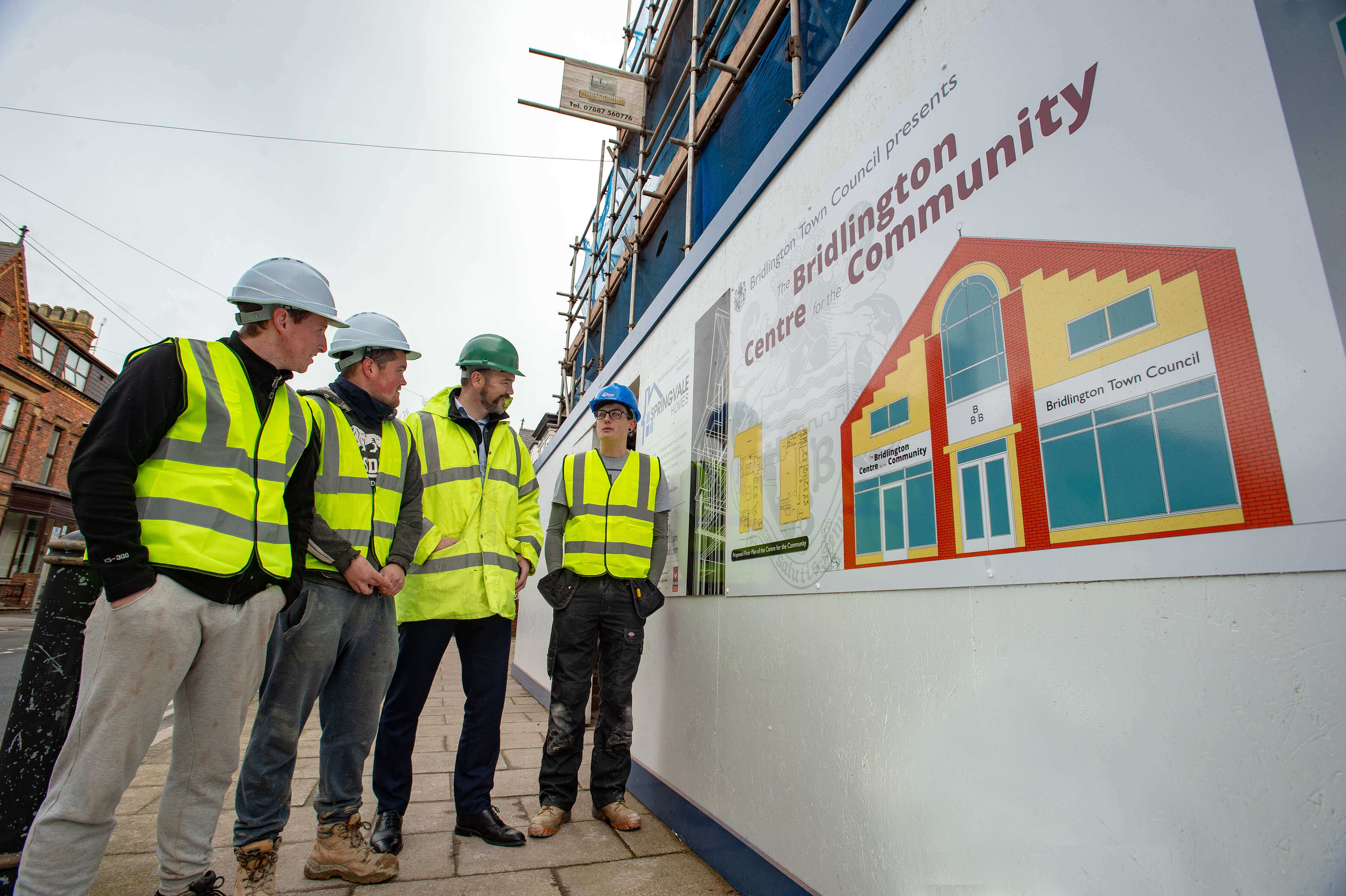 Self-employed tradespeople earned an average of £948 per week last year, equivalent to an annual salary of £44,000, according to Hudson's authoritative analysis of industry pay trends.
Dave launched in the scheme in 2011 after witnessing the difficulties faced by teenagers in finding meaningful apprenticeships in our home town of Bridlington and neighbouring Scarborough.
Dave said: "Like many towns, Bridlington has college training facilities but no construction firms of any scale. Most building businesses tend to be one or two men and a van. Consequently, apprenticeships are hard to come by.
"We saw the opportunity to give something back to our local community by sponsoring young people as apprentices with local building firms but without the mind-numbing bureaucracy or callous exploitation of national quango-led schemes."
The approach is simple: the company gives a headed letter to a teenager to present to a potential employer, stating that Hudson will pay £50 per week for the first year of training. Hudson's only requirement is for the local college to confirm the apprentice's ongoing attendance.
Dave added: "We have tried to keep it as simple as possible with just one tick box in the whole exercise.  If other companies are in a position to develop a similar approach, I suggest the number of high quality apprenticeships would increase substantially.
"Successful businesses do have a wider responsibility to society and the environment.  We support the local rugby club as well as local apprenticeships because we believe in the importance of team work, confidence and communication skills in strengthening our communities."
The Department for Education's April 2020 progress report on its apprenticeship reform programme showed how 20 per cent of construction apprentices were self-employed 15-25 months after completion, which showed "their apprenticeship had given them the skills and opportunity to broaden their horizons and maintain independence in the work-place".
A House of Lords select committee report entitled The Future of Seaside Towns said young people in coastal communities "are being let down and left behind by… a lack of employment opportunities, resulting in low levels of aspiration".
The 2019 report said partnership work between schools, education institutions and local business and industry will be vital in helping to create career paths, improve local skills levels and boost local economies.