Hudson Contract are delighted to announce that Ian Anfield has been appointed as Managing Director.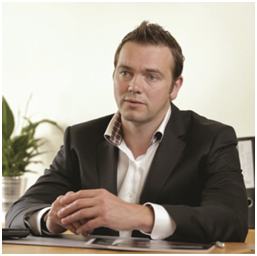 Ian's construction career spans seventeen years and embraces several major civil engineering companies. He joined Hudson Contract as Contracts Director in 2007, and due to his experience and expertise in contract law and administration, he has maintained the companies 100% success record in defending employment tribunal challenges.
David Jackson, who takes up a new role as Hudson Contract Chairman, comments: "We have been planning the succession for two years, and in this transition period, Ian has demonstrated that he will be an assured and hugely competent Managing Director. I am supremely confident Ian is the right person to take Hudson Contract forward into the future."
David Jackson remains fully involved with the business and its development, with Ian running operations on a day-by-day basis.
Ian Anfield says: "I am looking forward to the challenges that come with my new role and in particular, to ensuring Hudson Contract anticipates and adapts to legislation changes to ensure that our clients receive the protection and first-class service that they have come to rely on.
"A new tax year always brings changes, and this year has been no different, with new legislation governing the use of intermediaries and self-employment.
"We are, as always, fully conversant with the new rules, and are responding in a way that will ensure Hudson Contract remains first choice for construction companies of all shapes and sizes."