We are committed to promoting wellbeing in construction to help make our industry an even greater place to work
At Hudson Contract, we take mental health seriously and are proud to give our backing to important initiatives like the Lighthouse Construction Industry Charity to make sure self-employed tradespeople can access the support they need.
We manage the industry's biggest payroll, but we are still a family firm at heart and are committed to the wellbeing of our own workforce. To highlight our commitment, we are proud to announce that Betty, Chelsea and Chloe have qualified as mental health first aiders. They will be running workshops and awareness sessions and providing support for colleagues in our Bridlington, Manchester and Guernsey offices.
You might have seen them on our social channels presenting their certificates during Mental Health Awareness Week. They said: "We all know people who have struggled with mental health issues and it's so important to let them know that help is always at hand and there are resources available to provide support. As a result of our training, we now have practical skills to spot the signs that someone might be struggling and the confidence to offer reassurance and support".
Hudson Contract has supported the Lighthouse Construction Industry Charity for a number of years. This month, we are promoting the Construction Industry Helpline 24-7 telephone service on the back of tax statements sent out to thousands of subcontractors paid by our company. Mental Health Awareness Week ran from May 9-15 and shone a light on the impact of loneliness on mental health and the practical steps people can take to address it. The Mental Health Foundation provided a checklist of things to do to combat loneliness, which can be found here.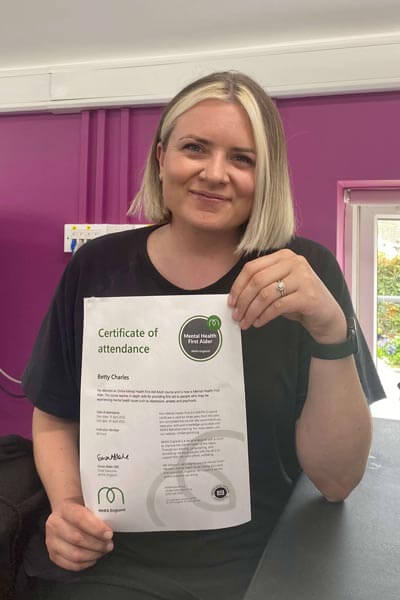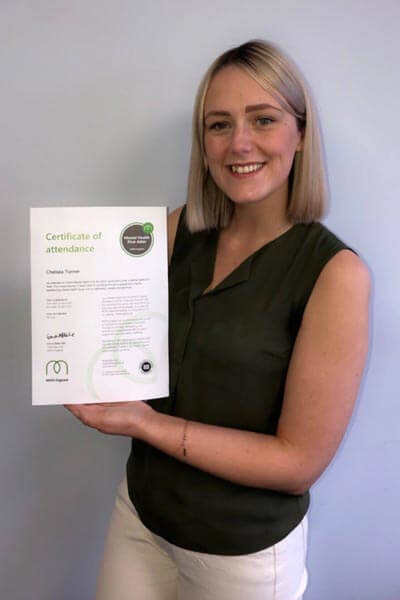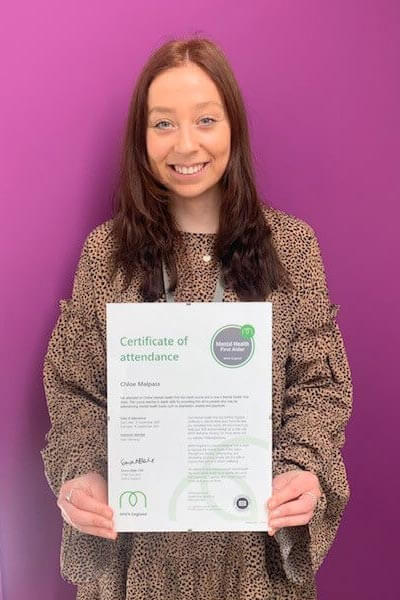 Pictured L-R, Betty Charles, Payroll administrator, Bridlington office. Chelsea Turner, Customer Relationship Associate, Manchester office. Chloe Malpass, Payroll processor, Guernsey office.
To contact the Construction Industry Helpline, please call 0345 605 1956 in the UK or 1800 939 122 in the Republic of Ireland.