Richard Crisp will be a familiar face for many of our clients.
He is part of the Hudson Contract story and helped establish our company as the UK's most trusted provider of business services to the construction sector.
Like everyone in the Hudson family, Richard is steeped in the industry and to prove the point, he has just completed a self-build home project. He said: "From the day the digger first turned up on site to moving in took 19 weeks. It should be called Lockdown House. It was my first self-build for many years, and this one will definitely be the last!
"Actually, it has been an amazing demonstration that if you keep on top of the build and work with good people - in our case a number of longstanding Hudson clients and their recommended suppliers - you can achieve anything you want. It has gone amazingly well."
The dream retirement property in Norfolk has three double-bedrooms including master with balcony and en-suite bathroom, underfloor heating, passive ventilation system, south-facing garden and an annexe with self-contained studio apartment. It is designed in the East Coast American style with grey timber-boarding and white windows.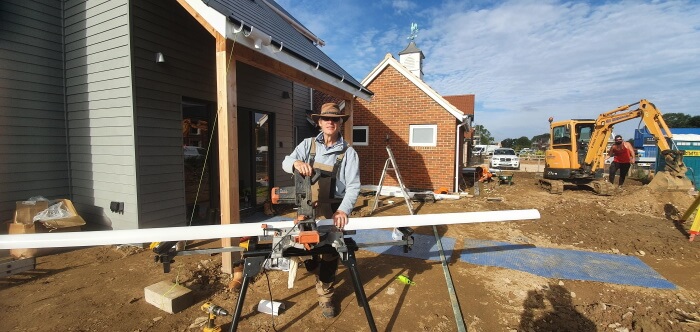 The project marks the culmination of a working life spent in and around the construction industry. Richard started his career in sales and marketing at Potton, the self-build pioneer, and was a regular fixture at the Ideal Home Show, hosting the likes of Margaret Thatcher and John Major as they toured the company's flagship exhibitions.
After setting up and running his own timber frame construction company, Richard answered the call from chairman Dave Jackson in 2006 and joined Hudson to help spearhead the company's growth after landmark legal victories against the taxman. Richard spent a decade helping build our national business and now works as a consultant to the company alongside being a published author and now 'one-off' house builder.
Richard said: "I met Dave 30 years ago when he was a groundworks contractor and building houses and I was designing and selling timber frames. Unbeknown to either of us at the time, he was just about to embark on a seven-year legal argument with the Inland Revenue regarding the employment status of guys he had contracted on his sites. The outcome changed both of our lives and eventually the way the entire industry accessed self-employed labour.
"Hudson understands the industry inside out. Over the years Dave has collected civil engineers and site managers and with the help of some of the sharpest accountants and lawyers in the land has built on their skills and turned them into Hudson auditors and account managers.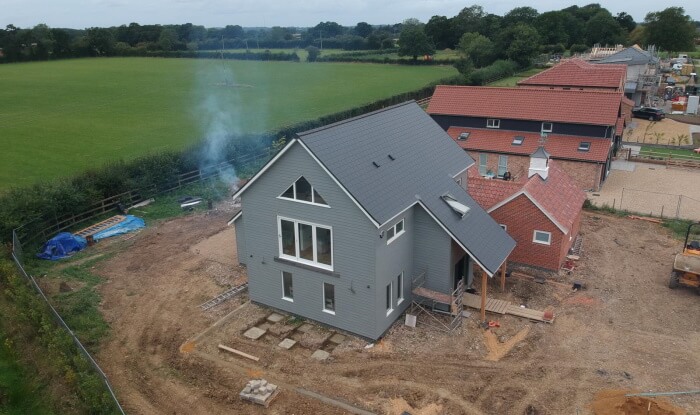 "Genuine experience of construction is one of the things that sets Hudson apart from those who follow in our wake. There are a lot of lookalike companies out there but unlike Hudson they don't have the industry knowledge, the scars and experience dealing with status disputes at the highest levels, and they don't have direct access to the best lawyers in the land. They think they can buy a contract, hire a salesman and off they go – they just don't get it.
"Having just spent 19 weeks alongside highly skilled and well-paid Hudson guys, my enthusiasm for Hudson and what it set out to achieve all those years ago protecting the rights of those people to sell their skills on a self-employed basis has never been stronger."