The Cross-Industry Construction Apprenticeship Task Force (CCATF) is staging a major summer event in London where topics that include the performance of the Apprenticeship Levy to date, plans to implement T Levels for teenagers who want to gain technical rather than academic qualifications and prospects for the government's newly launched degree level apprenticeships scheme.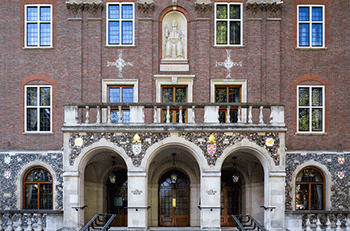 Church House - Palace of Westminster
The all-day event takes place on 5th July at Church House in the grounds of the Palace of Westminster.  CCATF members and industry guests will explore construction's current apprenticeship landscape, with panel discussions and key speakers ready to share their expertise and forecasts for the future.
"The CCATF shares Hudson Contract's passion for developing construction sector talent and skill and to encourage youngsters into the industry, so we are delighted to be one of the event's sponsors," says Hudson Contract Managing Director Ian Anfield.
Clients who are interested in attending should contact Fiona Gamwell at Hudson Contract and you can find out more about the CCATF here