If you're a Hudson Contract client, you've probably spoken to Betty Charles.  She's a key member of our administration team and helps make sure everything runs smoothly. 
Betty has other talents, too . . . and we are delighted to report that she is now one of the favourites to win the Big Family Cooking Showdown, watched by millions and hailed as the BBC's successful replacement for the Great British Bakeoff.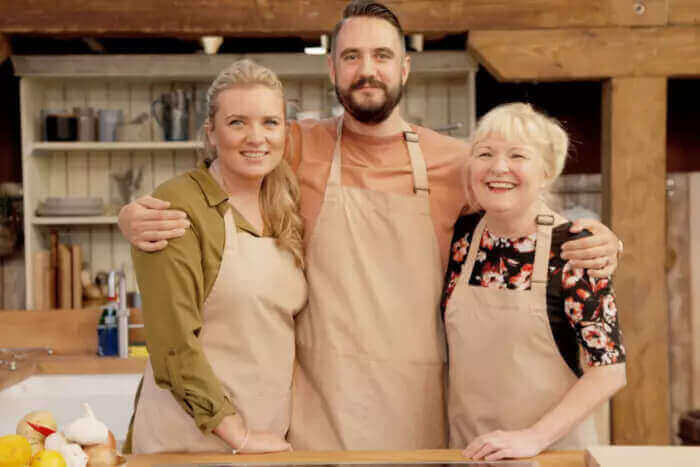 Betty, along with her husband, Dan and her mother, were crowned the show's first winners and are now through to the semi-finals, which will be screened next month. Her team triumphed in a head-to-head contest of three cooking challenges against the clock.
"The programme is hosted and judged by a panel that includes presenter Zoe Ball, Great British Bake Off champion Nadiya Hussain, TV cook Rosemary Shrager and Michelin star chef Giorgio Locatelli," Betty says.  "That's far more daunting than speaking to Hudson Contract clients!"
Team Betty's winning dishes included fennel risotto, chilli and ginger roast chicken, and mango and cardamom posset.
Hudson Contract Managing Director Ian Anfield joked:  "Everyone here is hoping for a dinner invitation from Betty, now!  We wish Team Charles every success in the semi-final." 
If you're quick, you can still watch Betty's TV appearance on BBC iPlayer.  The semi-final will be screened on Thursday 12th October.  Or follow Betty – and take a look at her delicious food –  on Twitter:  @MrsBettyCharles