Latest news from three of the 70 apprentices we've sponsored
It's National Apprentice Week – designed to promote apprenticeships and the impact they have on individuals, businesses and the wider economy – making this an ideal moment to visit three youngsters who are part of the Hudson Contract Apprentice Sponsorship Scheme's latest intake.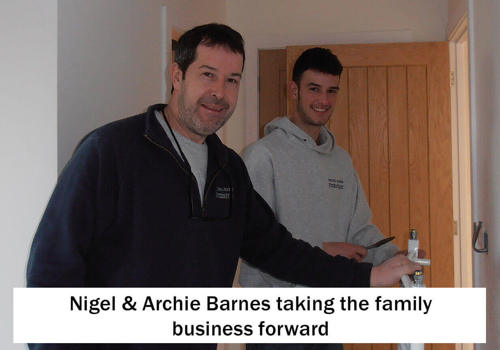 First, meet Archie Barnes.  Once a week he's at Scarborough's Yorkshire Coast College on the Level 2 plumbing apprenticeship course, and the rest of the time he's learning the plumbing and leadwork trade – taught by his father, Nigel.
Nigel himself started off on a Youth Training Scheme and is proof of this year's National Apprentice Week theme:  'An apprenticeship can take you anywhere'. 
"In my case, as with so many others, a traineeship was the way for me to realise I had the skills and determination I needed to set up my own business," Nigel says.  "It's great that Archie wants to follow me into the trade, and this is an excellent opportunity to future-proof our family firm."
Lately, Archie has been learning how to restore the leadwork on a local church.  He says:  "We live in a conservation area, so these skills are important.  It's essential they are passed from one generation to the next, and I'm really enjoying learning the required skills."
Once Archie has completed his training, Nigel is contemplating returning to college himself . . . but this time, as a tutor, as his way of giving something further back to the industry.
Mandx Partners Ltd is a family-run business headed by Andrew Holt and his son Robert.  Now they have been joined by 16-year-old apprentice Regan Hewitt.  "I knew the Holts from playing football, and it began when I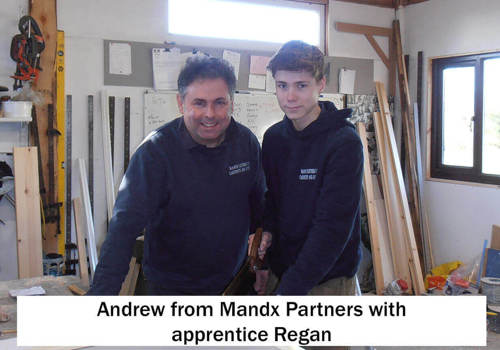 asked if I could help them out during the holidays," he says.  "I already knew that I wanted to work rather than study for a degree, so it was great when they offered me the chance to become their apprentice."
Working at a traditional carpentry and joinery firm, Regan has already been involved in a variety of work – from making and installing kitchens, to creating shelters in school yards, building fences, and re-laying a block floor in a church. "It means I'm learning how to use the traditional tools of the trade, as well as the modern," he says.  "The range of work is great . . . but what I remember most about the church is how bone-chillingly cold it was!"
Bradley Hardman followed his father Dave and brother Lewis into the family electrical business after deciding a football scholarship wasn't quite what he had hoped it would be, and instead, he began an electrical apprenticeship last September.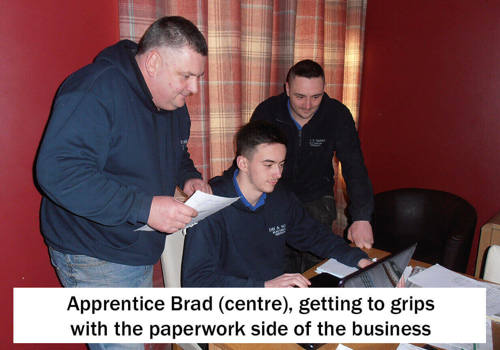 "One of the first jobs I got involved with was the second fix on the conversion of an old hotel in Scarborough, into ten modern apartments," he says.  "I quickly realised how satisfying it is that when a project is finished, I can look back and think I helped to build it.   I enjoy the college side, too. What we're taught is relevant to the world of work.  For example, it's vital to understand the equations that go with the electrics, to ensure you are not overloading circuits."
Dave Hardman adds:  "I am pleased that Brad decided to join the family business following the path set by Lewis, who completed his apprenticeship a few years ago.  The support from Hudson Contract makes a difference, and we're all very appreciative."
It's a sentiment echoed by the other two firms.
Hudson Contract Managing Director Ian Anfield says:  "Most successful firms want to put something back into the industry and their own community at grass roots level, and help develop the next generation.  But time and money is often a barrier, especially given that construction was in recession for so many years.  We've supported 70 apprentices since the Hudson Contract scheme began, and we look forward to supporting many more in the future."