Attention all Yorkshire-based construction companies!  Hudson Contract Chairman David Jackson is issuing a personal appeal.  "I'd like you to consider investing in the future of construction," he says.  "We have helped more than eighty Yorkshire apprentices begin a career in construction, and we'd love to help you do the same."
David Jackson recently hosted a celebration of apprentice talent attended by school and college career advisors, construction industry professionals, prospective apprentices who were able to find out more about pursuing a career in construction and – the stars of the show – many of our previously-sponsored apprentices.
"The scheme began in 2011, and it has just grown and grown," David Jackson said.  "It's easy to administer, because it has to be.  We offer financial support to employers to help them take on an apprentices, paying 50% of each apprentice's wages for the first year of their training.  More than 60 local firms have participated to date, and now we want to see the numbers soar."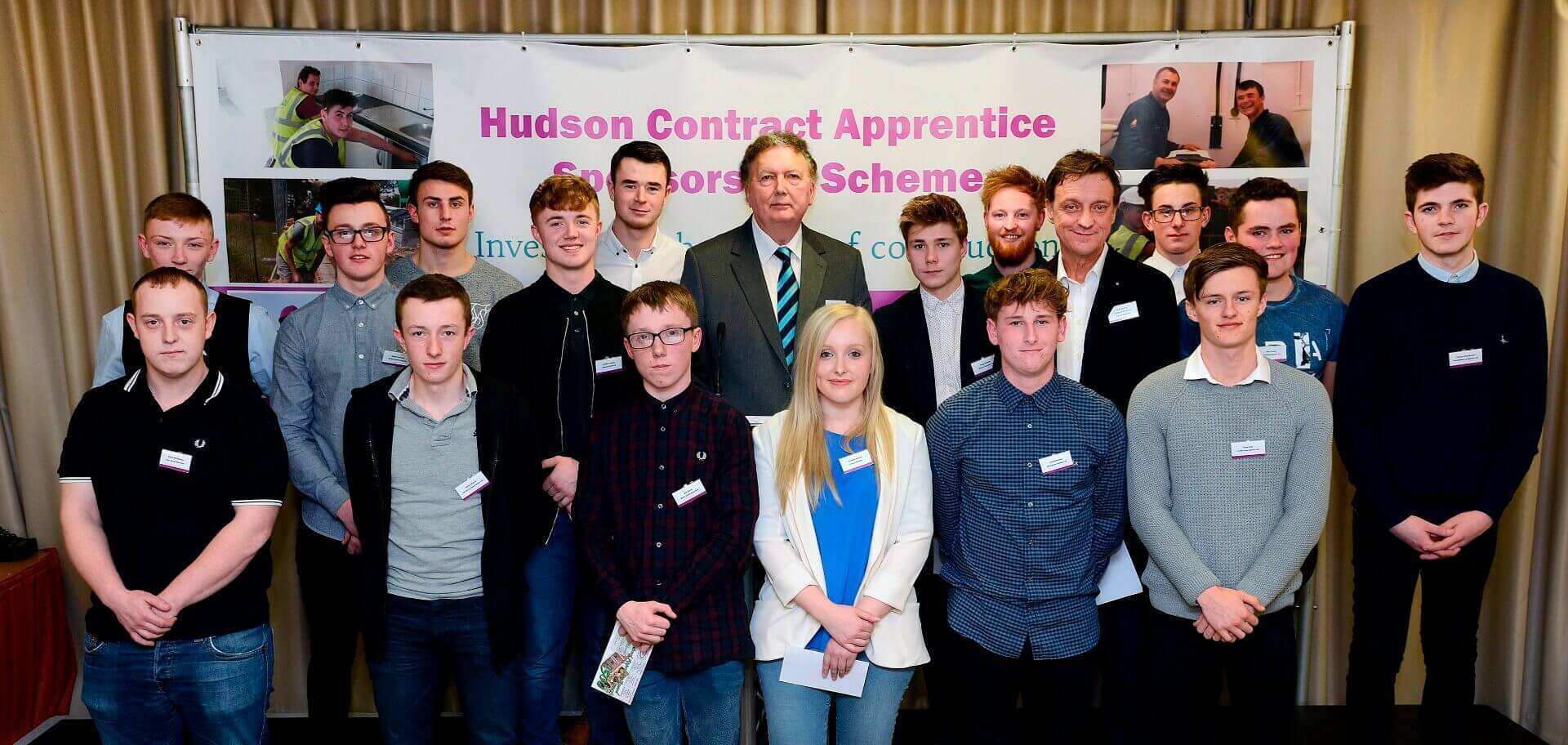 The Rt. Hon. Sir Greg Knight, MP for East Yorkshire, presents awards to four outstanding apprentices – read their stories here
Speaking at the event, Alex Sheldon, East Riding College Head of Construction, said: "Initiatives such as the Hudson Contract Apprenticeship Scheme and the government's apprenticeship levy coming in April, make it easier for employers to build their workforce from the ground up.  And if they truly wish to contribute to industry productivity, companies must also take up the mantle of responsibility themselves.
David Jackson added: "We will continue to be passionate about ensuring young people have every opportunity to begin a career in construction. And while the new national apprenticeship levy and training service is very welcome, it will not be enough on its own. That's why I hope other companies in the region will now considering offer a sponsorship scheme like ours.  The key to its success is its simplicity, ensuring there's plenty of take-up in an area where only a handful of construction firms have more than five employees.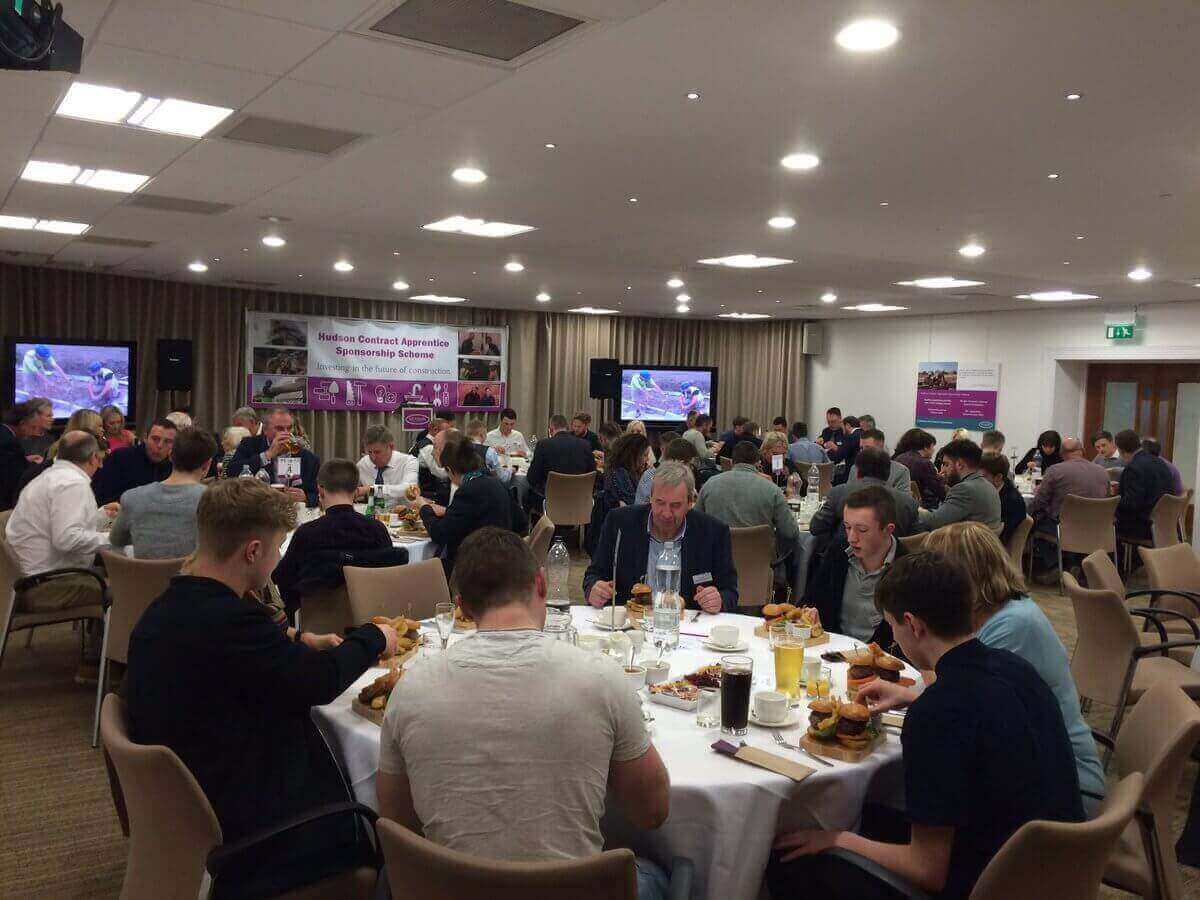 Hudson Contract will sponsor another 20 apprentices in 2017 – potential recruits were able to get their questions about the industry answered by industry experts . . . and by our apprentices themselves
Find out more or apply for the Hudson Contract Apprentice Sponsorship Scheme here