Hudson Contract has now helped over 130 local construction firms with financial assistance to take on apprentices and develop the next generation of talent.  We have been out on site to meet three of this year's crop to find out how they're getting on.
Ryan Langham and Ben Herridge, both 17, have embarked on bricklaying apprenticeships with Elite Brickwork Services in Bridlington and are now working on a development of 160 new homes. They chose the trade because they know that even if their career takes an unexpected turn, they will always have a skill to fall back on.
What are the best and worst things about bricklaying?
Ryan: You are outdoors, in the sunshine – sometimes – and you get paid while training.  And at the end of the day you can stand back and you have something to show for a day's work.  On the downside, I don't like the traveling.
Ben: It's all good apart from the early starts, although I'm getting used to them!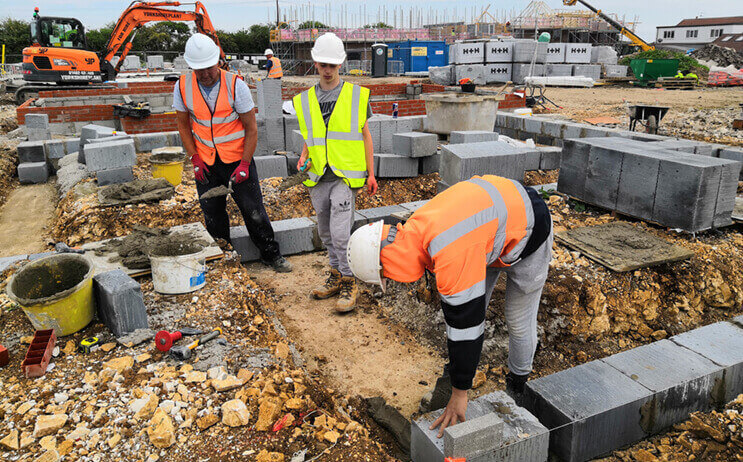 What would you say to someone looking to a bricklaying apprenticeship?
Ben: Go for it!  The pay is good and you get to be outdoors.
Ryan: Get a trade behind you and you can go anywhere in the world.
Employer Phil Gray adds:  "Hudson Contract's funding has given me the financial security to take on both lads. It's a great feeling to have the chance to give somebody the ticket for their future."
Levi Pickering is 16-year-old electrical apprentice for A.R. Waines.  He started out on a construction and architecture course but moved onto an apprenticeship course when he realised he wanted to be on the tools, not stuck inside.
What are the best and worst things about being electrician?
Levi:  The variety of work is great.  Commercial, industrial, and residential, indoors and out and we travel all over the country.  I can't think of any downside although I don't like Mondays!  Fortunately, that's my college day, so at least I don't have to be up at the crack of dawn.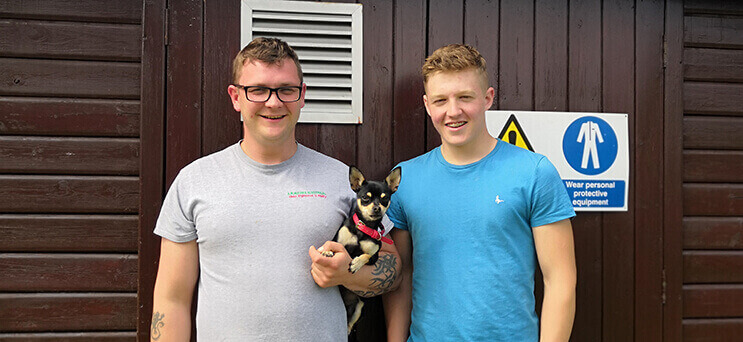 What would you say to a budding electrical apprentice?
Levi:  After my own experience of switching courses, my advice is to go with what you enjoy, because then you will always want to learn more.
Employer Ashley Waines adds:  "Hudson Contract's support helps when you're waiting for payments or have an unexpected bill.  For example, our van was off the road for a week so worked slowed down.  We did what we could by borrowing cars and even cycling to some jobs, but the sponsorship for Levi took the pressure off so far as he was concerned. My advice for somebody thinking of taking on an apprentice is to get clued up about what you are taking on – the paperwork, health and safety, insurances – so that you know about your responsibilities as an employer from the start."