Subbies maintain earnings during June despite Jubilee bank holidays
Subbies maintained their earnings during June despite site closures during the national Platinum Jubilee celebrations, according to the construction industry's biggest payroll.
We estimate the double bank holiday at the start of the month cost our 40,600 subcontractors more than £14.9m in lost earnings. Across the wider industry, a conservative estimate of the costs for the self-employed would be in the region of £250m. For the employers of the 1.3m employees in construction, the cost of paying people additional leave will also have been huge.
Analysis shows average earnings of £921 during June, a marginal increase of 0.3 per cent month on month. Year on year, earnings increased by 5.5 per cent compared to June 2021.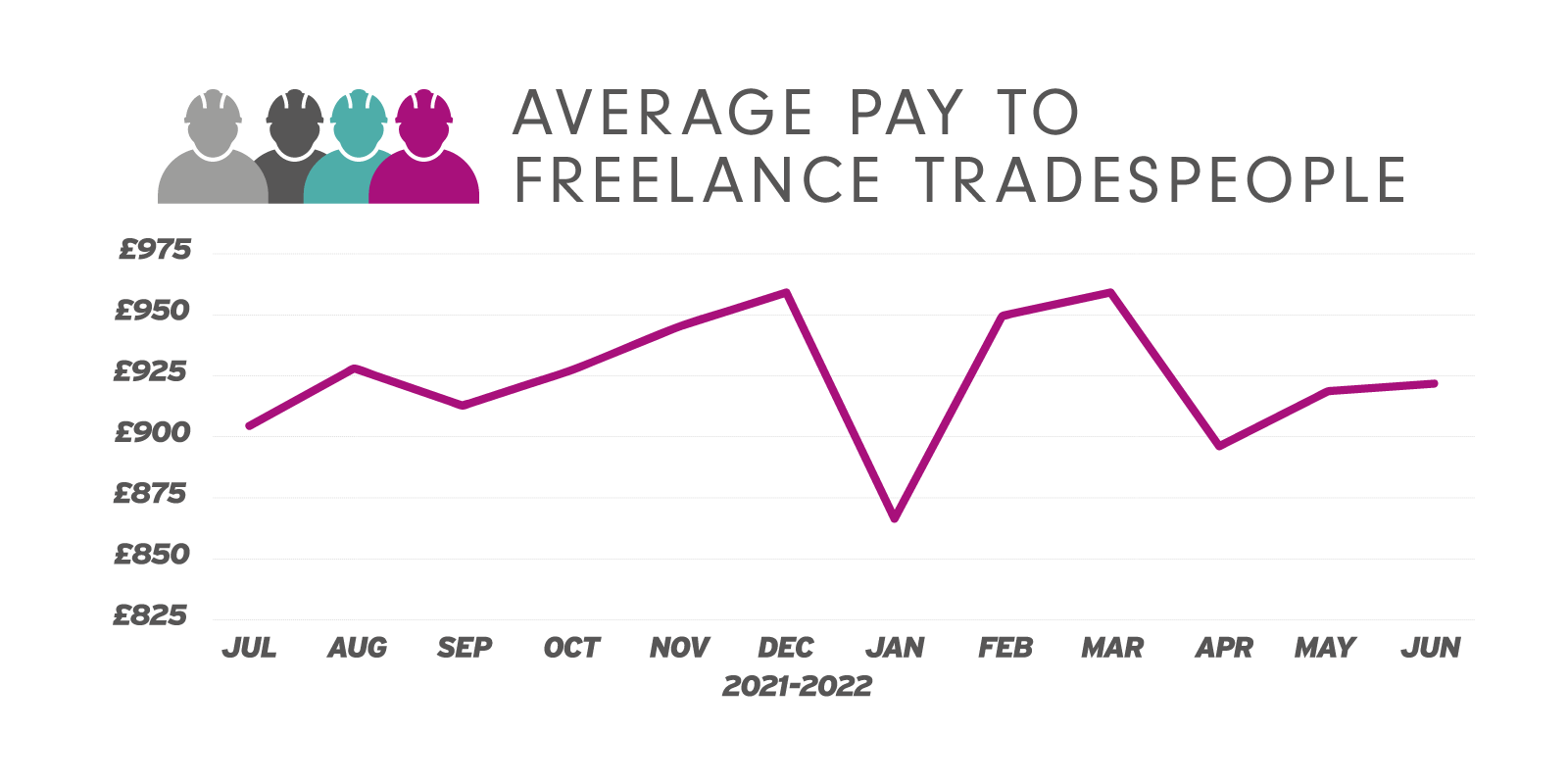 Ian Anfield, managing director of Hudson Contract, said: "Subbies earned broadly the same in June as they did in May even though they took a couple of extra days off to celebrate the Platinum Jubilee with their friends and family. Sectors like tourism, leisure, retail and hospitality will have benefited from the bank holidays but there were hidden costs for the self-employed in construction, as our analysis suggests."
Ian added: "More generally, market conditions are levelling off. Some of the housebuilders are reporting fewer completions and will slow down their activity if they are not making the same margins. Anecdotally, smaller clients are saying residential customers are thinking again about home improvement projects because of costs. Insulation is twice the price it was a year ago. Timber prices have relented but are still at record highs. Fewer merchants are discounting because they know builders are desperate for materials."
Our analysis uses the average day rate of £184.2 paid out by clients during June. Therefore, the cost of two days off for the 40,600 Hudson subbies engaged at the time was £14.9m. If the same day rate was applied across all of the industry's 770,000 self-employed workers, the total would be £283.6m. However, we pay some of the most highly skilled and valuable operatives in the industry, hence a heavy rounding down to £250m to estimate a national figure.
| | | | |
| --- | --- | --- | --- |
| Region | June 2022 Average | Month on Month % Change | Year on Year % Change |
| North East | £711 | 5.6% | -1.4%  |
| North West | £873 | -1.1% | 6.6%  |
| Yorkshire & Humber | £881 | 1.8% | 10.7%  |
| East Midlands | £981 | 2.7% | -0.7%  |
| West Midlands | £934 | 2.0% | 3.3%  |
| Wales | £850 | -3.3% | -0.1%  |
| East of England | £1,007 | 1.1% | 6.3%  |
| London | £995 | 2.3% | 19.7%  |
| South East | £939 | -3.4% | 2.6%  |
| South West | £891 | -3.2% | 8.0%  |
To view our interactive pay trends map click here
Hudson Contract is the UK's largest provider of tax status and employment contract services to the construction industry with annual revenues approaching £1.8 billion and a client base of 2,500 construction SMEs.
We deliver the most accurate indication of subcontractor pay trends across the construction industry, publishing the average pay for a spectrum of 17 different trades split across 10 regions in England and Wales. We also supply statistics to the Bank of England to keep policymakers updated with what's happening on building sites.