Payroll software expert Natalie is our new Customer Relationship Manager and loves working in the construction industry
Former swimming champion and payroll expert Natalie Barker is making waves as the new Customer Relationship Manager at Hudson Contract. In this interview, she tells us about her life as a professional swimmer, her decade at finance, HR and payroll software giant Sage plc and why she loves working in the construction industry.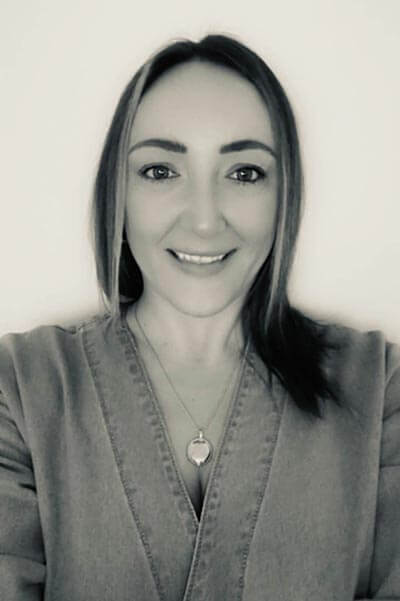 What is your background?
I come from Stockport and started swimming competitively at the age of 11. My swimming career started to take off when I was 14. It was hardcore with five morning sessions before school, five evening sessions and three land-work sessions per week. My stroke was the hardest – the 200m butterfly. My life was eating, sleeping and swimming and it required absolute dedication.
What were the highlights of your swimming career?
I swam for England and Great Britain at junior and senior levels and competed around the world at places like Monte Carlo, Florida, Rome, Belgium and France. It was an amazing experience. At senior level, I was ranked second in the country and 22nd in the world. I was flying in training for the 2002 Commonwealth Games in Manchester but got a virus and finished fourth. Not long after that I retired at the age of 23.
What did you do next?
I tried to carry on swimming after retirement but couldn't relax as I kept on timing myself, counting lengths and measuring my heart rate! I got my degree in health and exercise science at Salford University and progressed through sales, management and customer loyalty roles at the roadside recovery firm AA, the FTSE-100 enterprise software provider Sage and the commercial property lender Together. I spent 10 years at Sage and rose to become senior sales manager. I love helping to develop teams and the people around me.
How are you enjoying your new role at Hudson Contract?
I absolutely love it! A friend introduced me to the family-owned company and it was exactly what I had been looking for – the right role with the right people in the right place at the right time. I am still learning and will continue to do so but I am really enjoying it. We want to make sure we have exceptional loyalty and retention among our customers. We have a high level of referrals and keeping existing customers is really important to us.
What do you think of the construction industry?
I love the down-to-earth nature of the people. You can tell it how it is in this industry. My family tell me I am a direct and black-and-white person but with oodles of empathy. I like chatting with the different characters who own and manage construction companies. We want to make it nice and fun because you spend the majority of your time at work and you want people to be enjoying it. That's really important to me.
What do you like to do outside work?
I am a foodie and I like going out to restaurants and I hate cooking! I am reliving those years I spent training in swimming pools by going to 80s club nights like Ultimate Power Ballads at the Ritz in Manchester.
Do you have a role model?
Definitely my parents because they played a massive part in who I am today. I remember my Dad taking me to training at 5am every day and my Mum doing all the batch cooking so I could rest, sleep and eat. I never heard them complaining. Now I'm a parent, I realise the sacrifices they made for me and my older brother.
Natalie is based at our Manchester office leading our business development team.