The Home Office is warning construction companies to review their security arrangements and procedures, after revealing there were 77,000 incidents of online crime against construction companies last year – with an estimated 2,000 firms having their online accounts raided by thieves.
Only 3% of crimes were reported to the police
71% of cases related to computer viruses
10% involved hacking attacks
Online security experts Symantic reveal in their latest Internet Security Threat Report that businesses of all sizes are potentially vulnerable to targeted attacks.  "No businesses are without risks," they warn.  "From data breaches to digital extortion, new threats appear daily."
How real is the threat to your business?
Organised criminal gangs are moving away from high risk activities such as drug smuggling in favour of cyber fraud
360 new threats are identified every minute in the UK - that's six every second
Average cost to large companies of a single security breach in 2015 was £3.1m
Over half of the worst security breaches in 2015 were caused by inadvertent human error
In other words, the easiest way to breach your company's defences is through its people, rather than its systems.
Password are the single biggest security risk in any business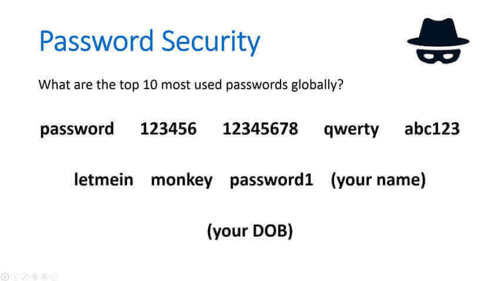 Make sure your password security is high – which translates as using different passwords for different accounts, systems and applications;  the longer a password is, the harder it is to crack – use a minimum of twelve characters;  passwords should be random and without predictable patterns;  keep passwords in a secure, locked place;  change passwords regularly; never send passwords in an email, or even leave them in a protected online file.
Simple steps to protect you and your systems
Never open attachments that appear unusual – even if the email seems to have come from someone you know
Don't click on links to familiar websites that require a secure login – go directly to  the website instead
Always double check when payment details are changed
Sites that ask for sensitive information should display https:// in the address bar and display a padlock – so you know you have a secure connection
Ensure your data is regularly backed-up
Always have anti-virus and anti-spam software and keep it up to date
Change passwords on a regular basis