Construction firms have driven the UK economy since the onset of Covid
The number of subbies paid by Hudson Contract has returned to the highest level since the start of the pandemic, new figures confirm.
The £1.8bn-turnover company, which represents the construction industry's biggest payroll, paid 35,020 operatives during the week beginning February 28th. This was the most since the 36,001 paid during the week beginning March 23rd 2020 when the government announced the first lockdown and told people to stay at home.
The number paid fell to a low of 10,897 per week during the week beginning April 20th 2020 but bounced back in a V-shaped recovery over the following weeks as open-air sites reopened.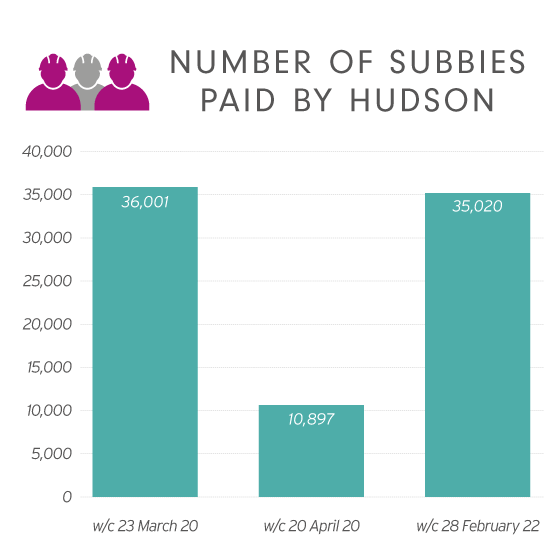 Ian Anfield, managing director, said: "Whilst Hudson is a huge company in terms of our turnover, we are a small family firm at heart and we consider all of our clients as part of that family. They have driven the UK economy since the onset of Covid and we are proud to have remained open every single banking day during the pandemic, getting money to where it is needed."