HUG Boilers, the central heating installation, service and repair business, has dispatched a van full of humanitarian aid and emergency supplies to Poland to help refugees who have fled their homes in war-torn Ukraine.
Managing director Kev Carney and colleague Elliott Chadwick set off on their 'white van mission' in early April. Readers can donate to the cause by visiting the company's Go Fund Me page. To date, HUG Boilers has raised more than £5,500, which will be donated to charities helping Ukrainian refugees.
The pair reached the Polish city of Chelm, which is 10 miles from the Ukrainian border, and delivered their supplies to refugees at a disused Tesco supermarket converted into an emergency hostel with 300 beds.
Kev said: "It was a long old way, but when we got there, and how they were with us, it made it all worth it. They were so thankful and it was brilliant.
"Can I add a massive thank you to all at Hudson for the massively appreciated donation, it made all this worthwhile and helped hundreds of people. Thank you so much!"
Leeds-based HUG Boilers is a client of Hudson Contract and combines innovative technology with an old-fashioned approach to friendly customer service.
Dave Jackson, founder and chairman of Hudson Contract, said: "I'm full of admiration for Kev and his colleague Elliot, they did a great job. I'm deeply sympathetic to the people of Ukraine and their plight at the hands of the warmonger Putin."
It takes an estimated 23 hours to drive the 1,300 miles from West Yorkshire to the Poland-Ukraine border.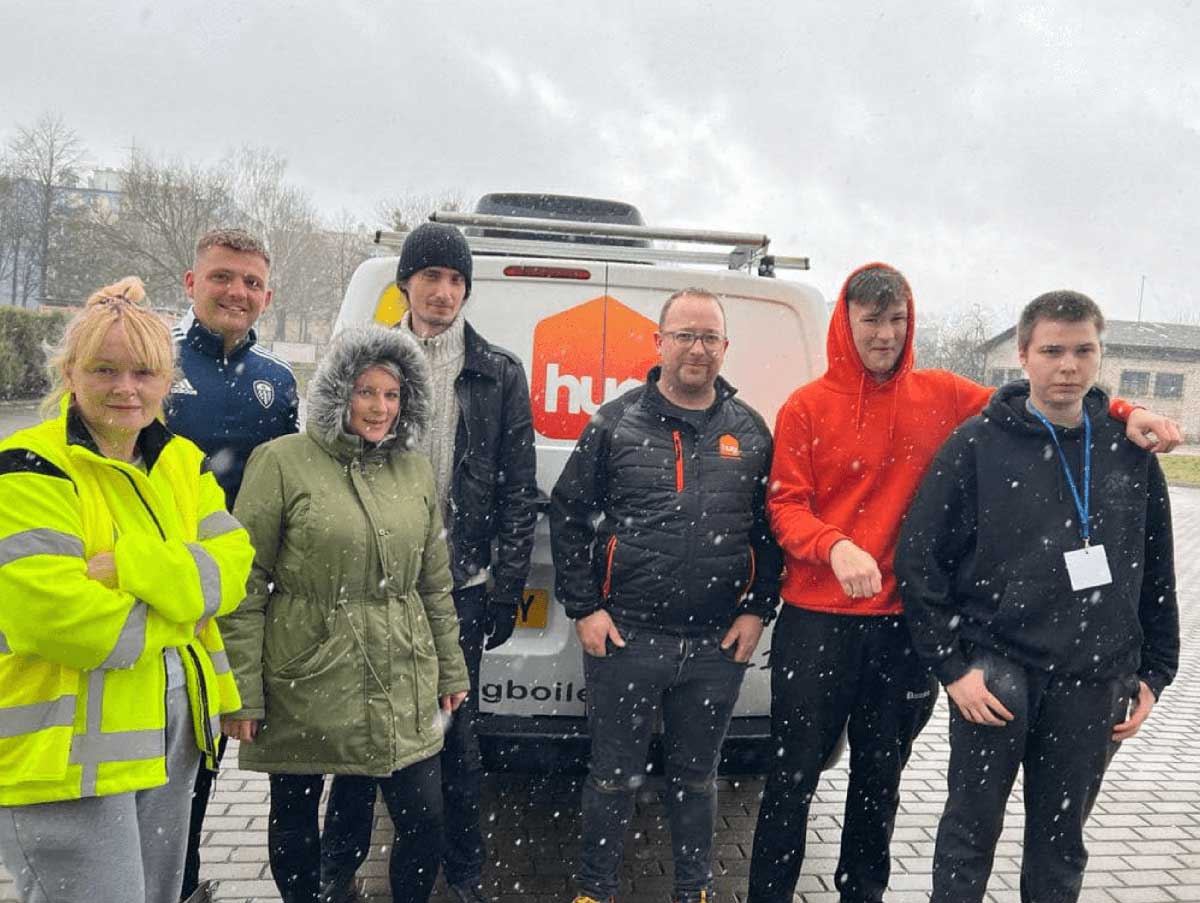 Pictured in Chełmiec, Walbrzych, Poland